34. XION Rally Argentina 2014
8. 5. – 11. 5. 2014, Córdoba • gravel 405.10 km • total distance including road sections - 1571.17 km •
Other years
SS7 Amboy - Yacanto 1 - 39.16 km

-

10. 5. 09:41
Other info
Výsledky rallyargentina.com
Splity
Rally radio
Splity - Citroenracing
Cíl RZ 7 Just a little damp and misty at ss7 stopline. / Trochu vlhko a mlhavo - G.Donaldson twitter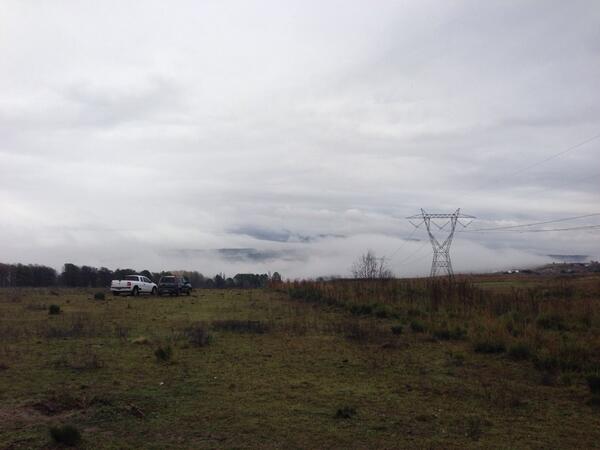 Sordo/Martí pomáhají posádce Tanak/Molder po RZ6 - twitter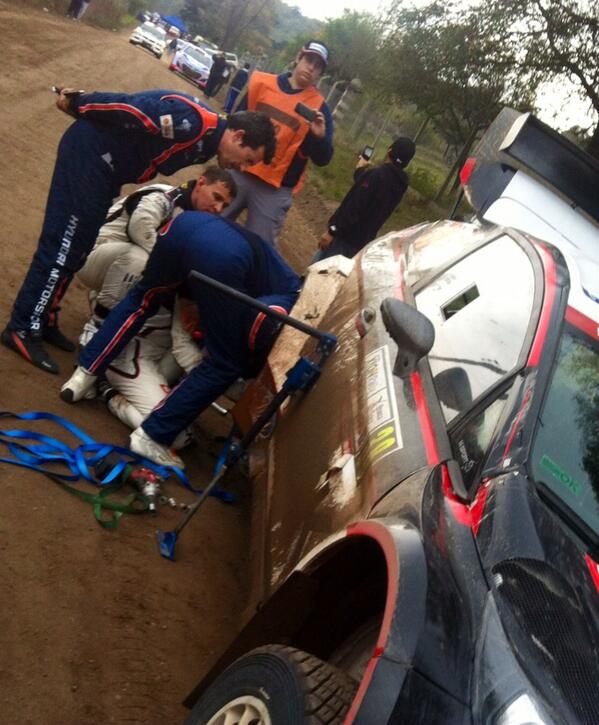 Sordo/Martí pomáhají posádce Tanak/Molder po RZ6 - twitter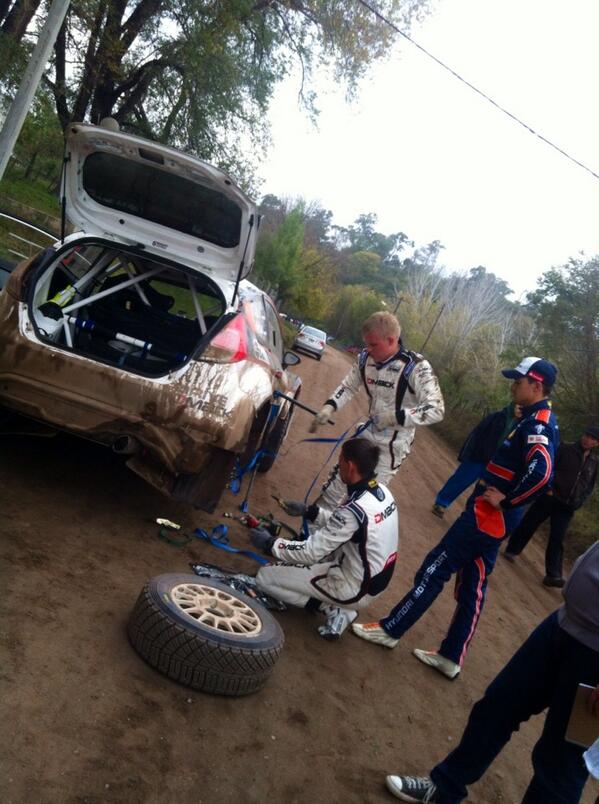 Sordo/Martí pomáhají posádce Tanak/Molder po RZ6 - twitter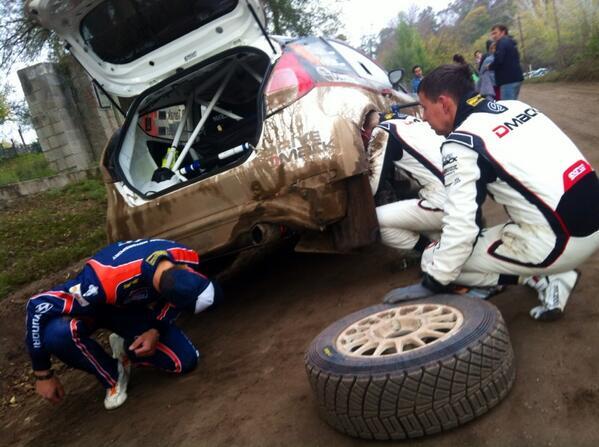 Retirement
#8
Sordo Dani


-

Martí Marc
Hyundai i20 WRC
Mechanical
#32
Protasov Yuriy


-

Cherepin Pavlo
Ford Fiesta RRC
Accident
Info
This stage I like a lot... when you have corners you have the chance to make time...I'm really enjoying / Tuhle zkoušku mám moc rád...v zatáčkách můžete nahnat nějaký ten čas...opravdu jsem se bavil!
It's hard to make clean driving...hard to make a difference, but yeah, this stage was better for us / Težko se jede čistě...obtížně se něco mění, ale jo, tahle rychlostka byla pro nás lepší...
It was definitely an Oy Oy Oy - we had a wrong pace note in there...into the bank...I expected to struggle on these stages
It was OK, nothing special, quite rough, checking the notes and doing our own thing
Pace notes were really too slow, but we're going forward - let's hope we can continue like this... / Rozpis byl příliš pomalý, ale zlepšujeme se - doufejme, že takhle dokážeme pokračovat...
It was sometimes really bumpy...I had a feeling I had a puncture at the rear
I don't need to go so fast...Safely through. Our goal is the 4th spot overall today. / Nepotřebuju jet tak rychle...Bezpečně jsme projeli. Náš dnešní cíl je celkové 4.místo
Could be a drive stage, I did my best...it's jumping around a lot...when it's bumpy I lose all the traction / Jel jsem jan nejlépe umím... hodně skoků...když je trať hrbolatá, přicházím o veškerou trakci...
we try a big harder on this stage
Quite nice stage, raining a little bit, not affecting, for some reason we are losing a lot of time...
Sordo retires: "we are stopped...I wanted to take this opportunity to do my best...but rally is like this and the car is new"

Page is not visible with AdBlock enabled.
Please consider supporting us by disabling AdBlock.
drivers289 834
codrivers419 323
events78 470
entries3 365 986
video34 183
photos673 494
car plates1 161 205