34. XION Rally Argentina 2014
8. 5. – 11. 5. 2014, Córdoba • gravel 405.10 km • total distance including road sections - 1571.17 km •
Other years
SS6 San Agustin - Villa del Dique 1 - 39.99 km

-

10. 5. 08:33
Other info
Výsledky rallyargentina.com
Splity
Rally radio
Splity - Citroenracing
Cíl RZ 7 Just a little damp and misty at ss7 stopline. / Trochu vlhko a mlhavo - G.Donaldson twitter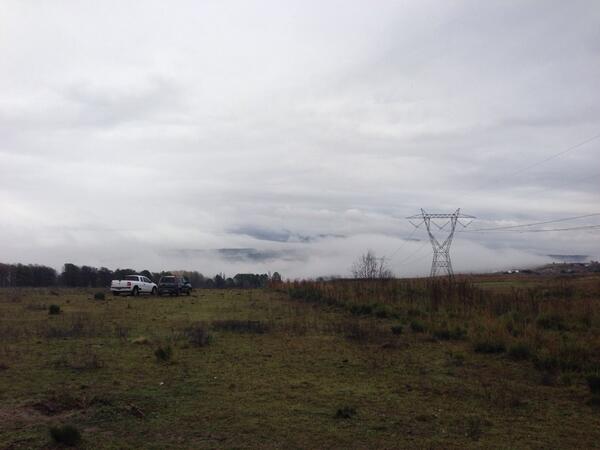 Info
Sordo retires: "we are stopped...I wanted to take this opportunity to do my best...but rally is like this and the car is new"
Tänak with rear right problems - working on car after stage "2 bolts have been loose and they have broken
Ketomaa confirms had rear right puncture...does not know why "maybe a sharp rock...I wasn't expecting any punctures at all / Potvrzuje, že měl defekt pravé zadní pneu... neví proč "možná nějaký ostrý kámen...
Maybe same problem...so I don't know. [fix it again?] maybe / Možná stejný problém jako včera, nevím (možná se pokusí to opět opravit)
Definitely positive, but the road is getting softer, no chance of going any faster
not a perfect start to the day, lots of rocks in the road...I'm not mad, there's a Championsip to win / Nebyl to ideální začátek dne, hodně kamení na trati... nejsem blázen, chceme vyhrát celý šampionát (pozn. red.: ne tady zbytečně riskovat)
I'm driving my pace...this is a better way...this stage easier, for my limitation / Jedu si to svoje...to je lepší způsob... tahle zkouška byla snadnější pro mé omezení...
we had a big moment at the start... luckily the wheel is still there...
No problem for us, clean stage, good rythm
Not a perfect run, but I did my best...
Quite OK rhythm, but I have no confidence. I was taken by surprise yesterday
Ok, no problem with the car, but I'm not OK... we must get a good rhythm and a better pace. / Žádný problém s autem, jen se mnou... Musíme získat správný rytmus a lepší tempo...
Sordo has stopped again, Prokop has passed him, Kubica about to do so

Page is not visible with AdBlock enabled.
Please consider supporting us by disabling AdBlock.
drivers302 119
codrivers437 698
events81 553
entries3 465 983
video36 034
photos710 595
car plates1 244 811