11. Rally Italia Sardegna 2014
4. 6. – 8. 6. 2014, Alghero • gravel 364.54 km • total distance including road sections - 1403.41 km •
Other years
•
Other years
SS4 Coiluna - Crastazza 1 - 20.29 km

-

6. 6. 13:08
Other info
Splity
Rally radio
Splity - Citroenracing
We have a delay to the start of SS4 as Hirvonen's fire has delayed the competitors behind him. Ogier, Latvala and Mikkelsen are ahead of the incident and at the stage start but all the remaining crews are stopped behind the fire. /
Start bude opožděn kvůli požáru na přejezdu Hirvonenova vozu. Ogier, Latvala a Mikkelsen jsou na startu, ale ostatní posádky stojí za ohněm...
Hirvonenovo auto po požáru...: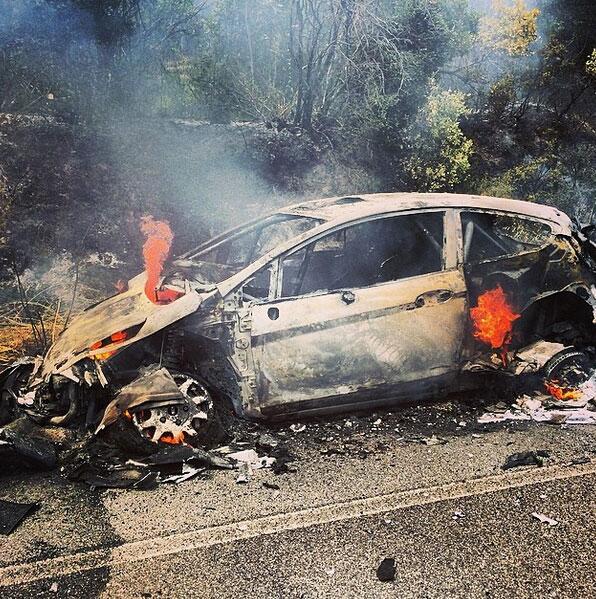 Mikko Hirvonen a v pozadí jeho vůz v plamenech...: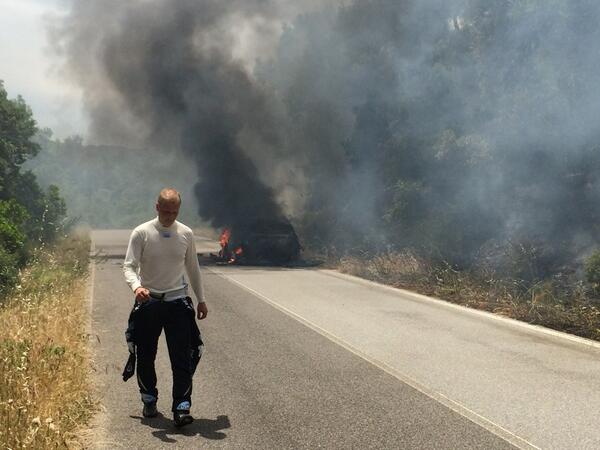 Jarmo Lehtinen prchá od hořícího vozu...: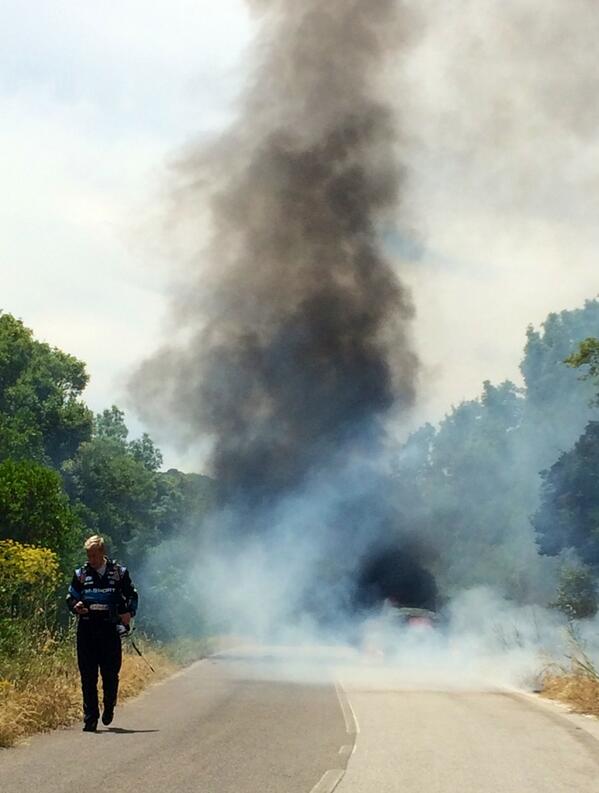 Hirvonenovo auto po požáru...- G.Donaldson twitter: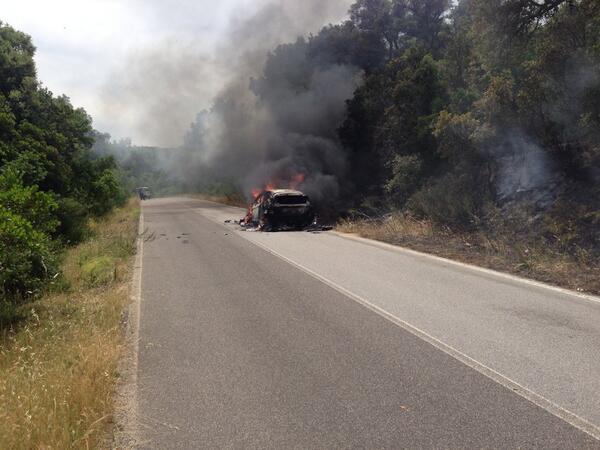 Hirvonenovo auto po požáru...- twitter: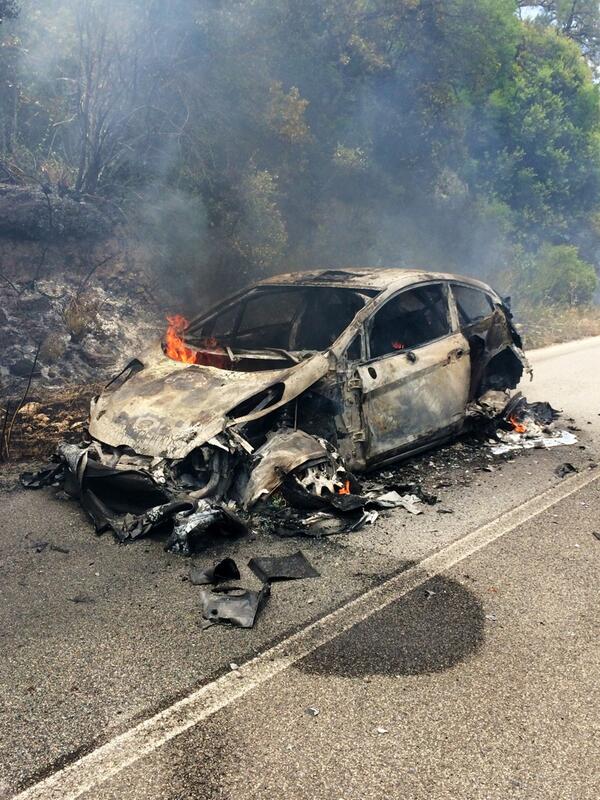 SS4 is due to go live at 14.28. / Start v 14:28
Info
Very very slippery, I was struggling with the rhythm. [noise earlier?] all OK now
Definitely better, but we had some misfire in the engine...
I don't know. I just drive / Nevím, prostě jedu...
Good...split times not bad...I have been a bit worried about the pacenotes, but the grip is good...
That was another difficult one - quite intermittent grip
Quite OK. I benefitted a bit from my road position...I tried to stay clean...not take risks
I have a battery alarm...I lost power through the stage
I feel much more confident, I really enjoy that stage
For me a correct stage...I'm happy enough with that...so easy to do a mistake / Pro mě dobrá zkouška...Jsem dost spokojený... snadno lze udělat chybu...
I am pushing, I cannot do more...there are some really crazy photographers at the jumps... in the middle of the road
Jarmo ...the fire very close to him...but we are OK...it was very strange...
SNAP Hirvonen - team says car caught fire on road section and is burnt out, crew reported OK

Page is not visible with AdBlock enabled.
Please consider supporting us by disabling AdBlock.
drivers289 595
codrivers418 805
events78 363
entries3 361 453
video34 124
photos672 155
car plates1 159 396