62. Rally Sweden 2014
5. 2. – 8. 2. 2014, Karlstad • snow - ice 323.54 km - (cancelled 11.32 km) • total distance including road sections - 1572.01 km •
Other years
SS2 Torsby 1 - 7.03 km

-

6. 2. 10:54
Other info
Výsledky wrc.com
Splity
Startovní listina do 1.etapy
Rally radio
eWRC results - Aplikace pro mobilní telefony Android
Počasí na RZ2 - JiSt facebook:


Latvala na RZ2 - twitter: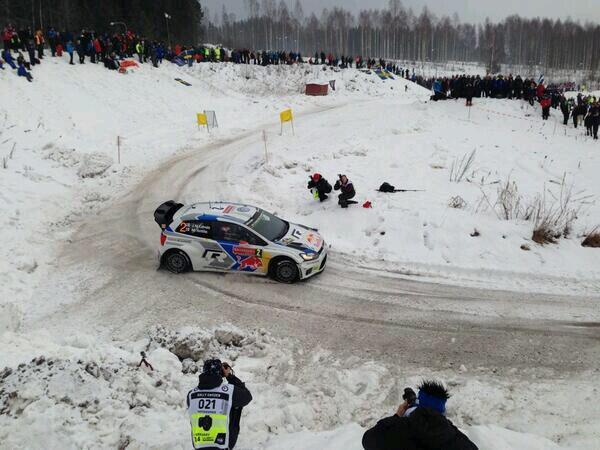 Kubica v cíli RZ2 - twitter: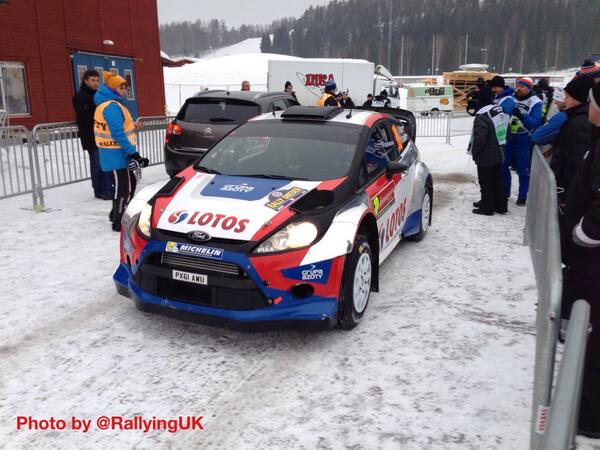 Prokop v cíli RZ2 - C.Clark twitter: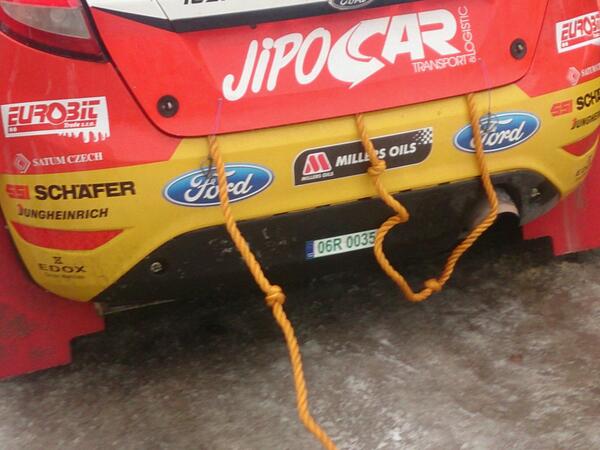 Neuville v cíli RZ2 - twitter: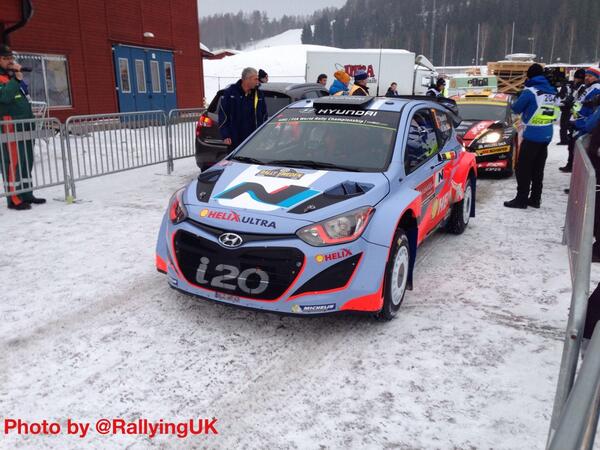 Atmosféra v cíli RZ2 (údajně nejhlasitější fanoušek JML) - twitter: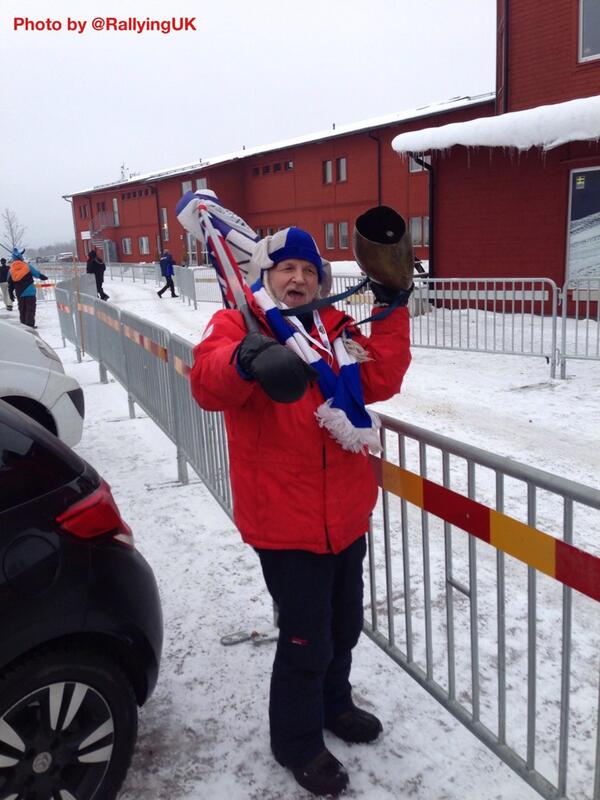 Onboard P.Solberg z RZ1:


Prokop v příkopu na RZ2 - facebook:


Info
Protasov completes with crack in windscreen: "small tree, little bit of damage"
I've got a misfire, when I change gear, it's cutting the engine for 20m at a time...challenging start / Zhasl mi motor, když jsem zrovna řadil, ztratil jsem tam asi 20 sekund... náročný začátek...
I had a spin in there....I have to stay on the road, that's the main thing / Dělal jsem hodiny...zůstal jsem na trati, to je nejdůležitější...
Good clean run...really good, we just enjoy it...a lot of Swedish fans :)
The feeling was nice...not so easy to drive: I think we had a good run
Really nice stage...I was careful...now I can relax and enjoy...Good!
I fell into the ditch....Luckily there were a lot of spectators helping...
[Prokop] cost me a bit of time, but maybe 2 seconds OK. I enjoy it
Quite slippery, not easy stage, for all the rally we have to be careful...it will be OK hopefully
Not the biggest push for a start of rally. Made the first stage this year compare to last year so let's move on / Netlačím na maximum na začátek rally. Ve srovnání s loňskem jsem dokončil první RZtu, takže jedeme dál!
Stopped and started again
Nice to get a clean run through the [opening] stage...I'm happy enough / Je fajn jet čistou jízdu na první rychlostce... Jsem celkem spokojený...
It was going OK, but we had a sort of half-way spin in a junction and caught a snowbank
Took a bit of time to find the rhythm, we'll see on the next one... Not confident at this point / Chvíli mi trvalo najít rytmus, uvidíme na další rychlostce... Nejsem teď úplně spokojený...
I don't think on this stage there was a benefit to starting later, maybe best to be first on the road, maybe later it will help, let's see. / Nemyslím, že na téhle rychlostce byla nějaká výhoda v pozdější startovní pozici, možná bylo nejlepší jet první, možná později to pomůže, uvidíme...
I made a little effort...little snow on the road, I'm sure it'll clear for the cars behind / Snažil jsem se... trochu sněhu na trati, jsem si jist, že pro auta za námi to bude čisté...
Little bit tricky, not the perfect start, but good drive, at the end I pushed little bit more.

Page is not visible with AdBlock enabled.
Please consider supporting us by disabling AdBlock.
drivers285 215
codrivers412 160
events77 048
entries3 292 875
video33 933
photos655 225
car plates1 124 900